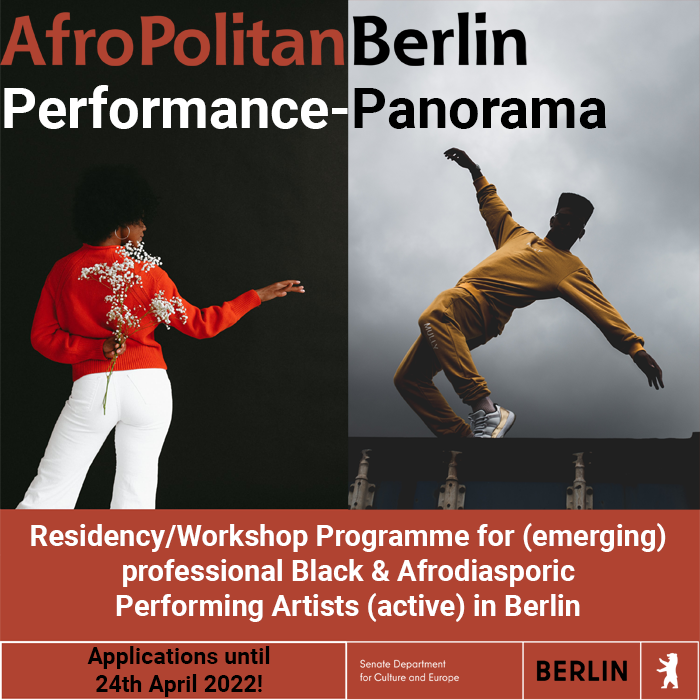 AfroPolitan Berlin Performance-Panorama
Residency/workshop programme for (emerging) professional Black and Afrodiasporic performing artists (active) in Berlin, providing a platform to explore and develop performance works & concepts.
Applications closed for 2022.
The AfroPolitan Berlin – Performance-Panorama offers performing artists an opportunity to develop themselves in protected, intersectional environments. It offers exchange and expansion of knowledge, networking and visibility among each other as well as across the board, resources and both financial and content-related support. Performing artists can develop autonomously, explore their own aesthetics, sharpen their perspectives, test methods and present insights into their work. The Performance Panorama consciously opens up spaces free from the paternalism of the dominant society and beyond established (structural) power and discrimination. Artistically directed and accompanied by Tessa Hart.
For Black and Afrodiasporic artists (active) in Berlin in the field of performing arts (also cross-disciplinary).

For (aspiring) professional solo artists or collectives.

Particularly suitable for new collectives and emerging artists.

Collectives can consist of a maximum of 5 artists.

Collectives that are only partly made up of Black artists may also be able to participate after consultation; the prerequisite is that the Black artists act in (co-)decision-making positions and that in these collectives even more so everyone reflects on their own privileges, positionings and expectations.
Support for independent further development processes (general period between May and August 2022, over several individually coordinated dates)

Provision of rehearsal rooms / premises

Dramaturgical support 

Needs-based organisational advice

Mentoring with Black/Afrodiasporic mentors from the (Berlin) performance/cultural scene

Exchange with all supported artists

Work-In-Progress-Showcase at Forum Brasil in Kreuzberg, with invitation of industry guests, in September 2022

Image & documentation material / marketing support

Remuneration for development processes and showcase
AfroPolitan Berlin – Performance-Panorama is funded by the Senate Department for Culture and Europe.
AfroPolitan Berlin - Community. Knowledge. Resilience.  ist gefördert aus Mitteln der Senatsverwaltung für Integration, Arbeit und Soziales im Rahmen des Partizipations- und Integrationsprogramms.

You Got This! ist zusätzlich gefördert durch das Erasmus+ Programm der Europäischen Union.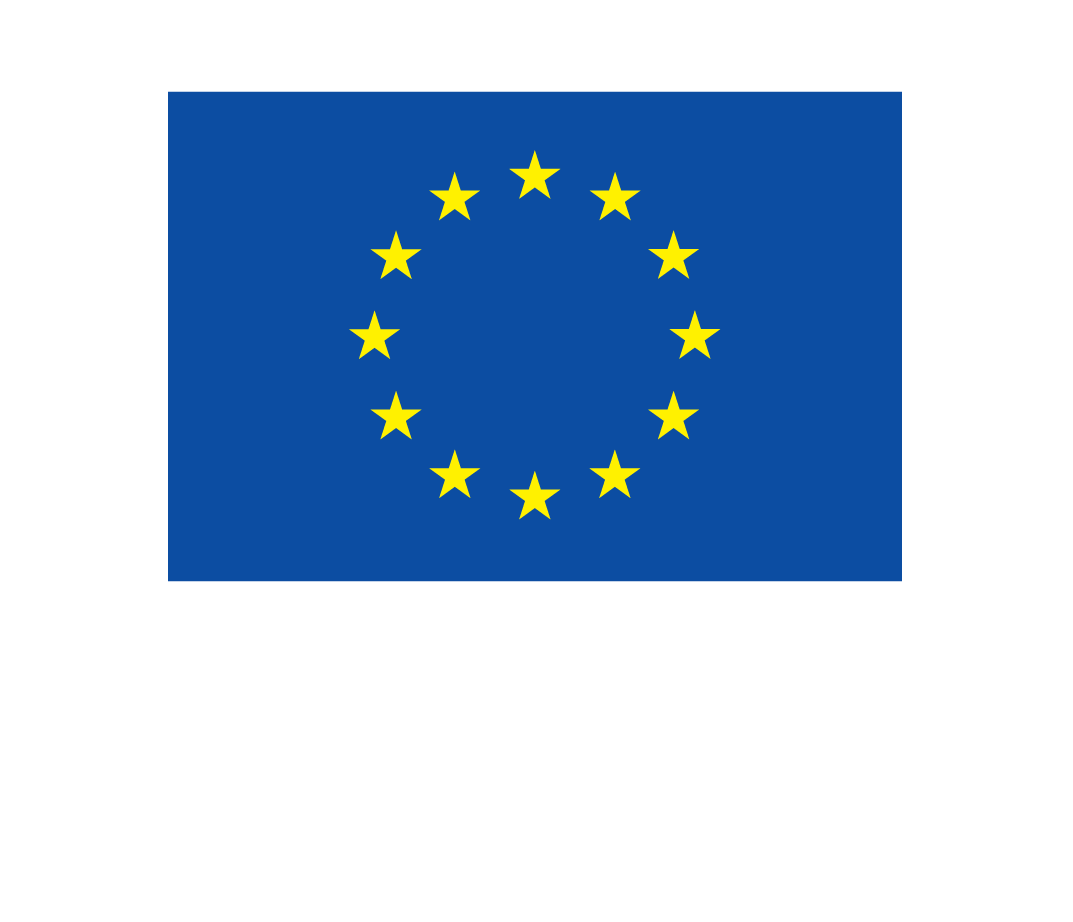 AfroPolitan Berlin - Performance-Panorama ist gefördert durch die Senatsverwaltung für Kultur und Europa.