Wayv Run Kollektiv x AfroPolitan Berlin
Introductory running workshop (English)

Thursday 17th June, 6pm – 7:30pm (18:00 – 19:30)
Donations encouraged to keep our programme going!
Presence event in Volkspark Friedrichschain
Registration: info@afropolitan.berlin
+++ For BIPOC (Black, Indigenous & People of Colour) +++
Join us for an introductory running workshop and short workout where Coaches Justice and Daniel will break down the basics of stretching/warming up, effective running form, and some recovery tips to set you on your way for some healthy and joyous runs! All levels of ability and experience are welcome.
The coaches: Justice is a Black, female entrepreneur and runner. Daniel is a queer, Colombian artist, writer, and runner.  @ wayvrunkollektiv 
Meeting point: Meet by the entrance to the park near the M10 Paul-Heyse-Str.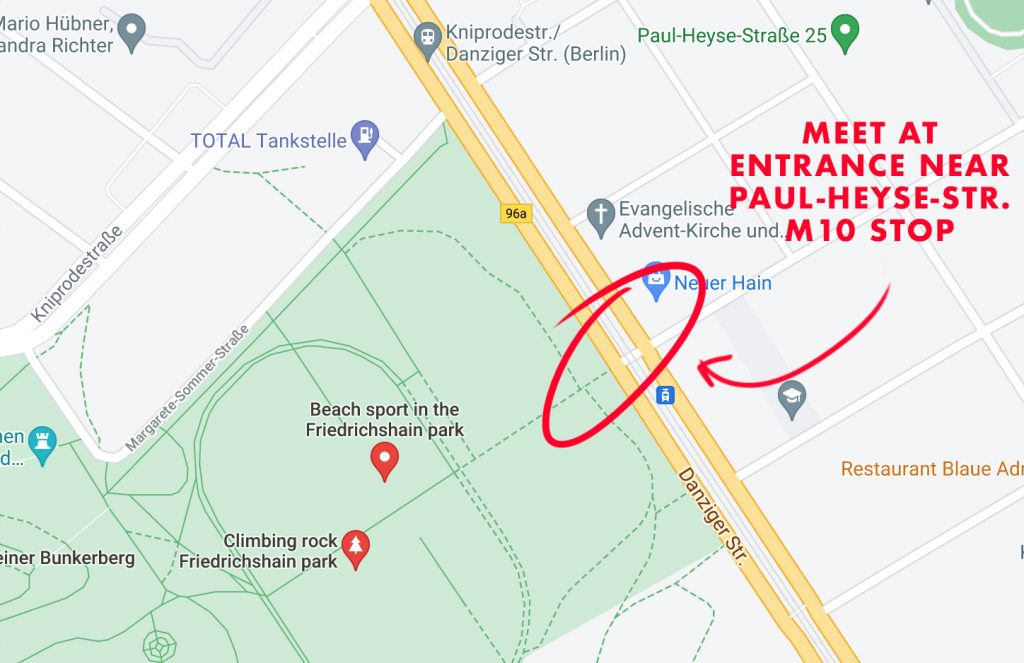 This event will take place in English spoken language.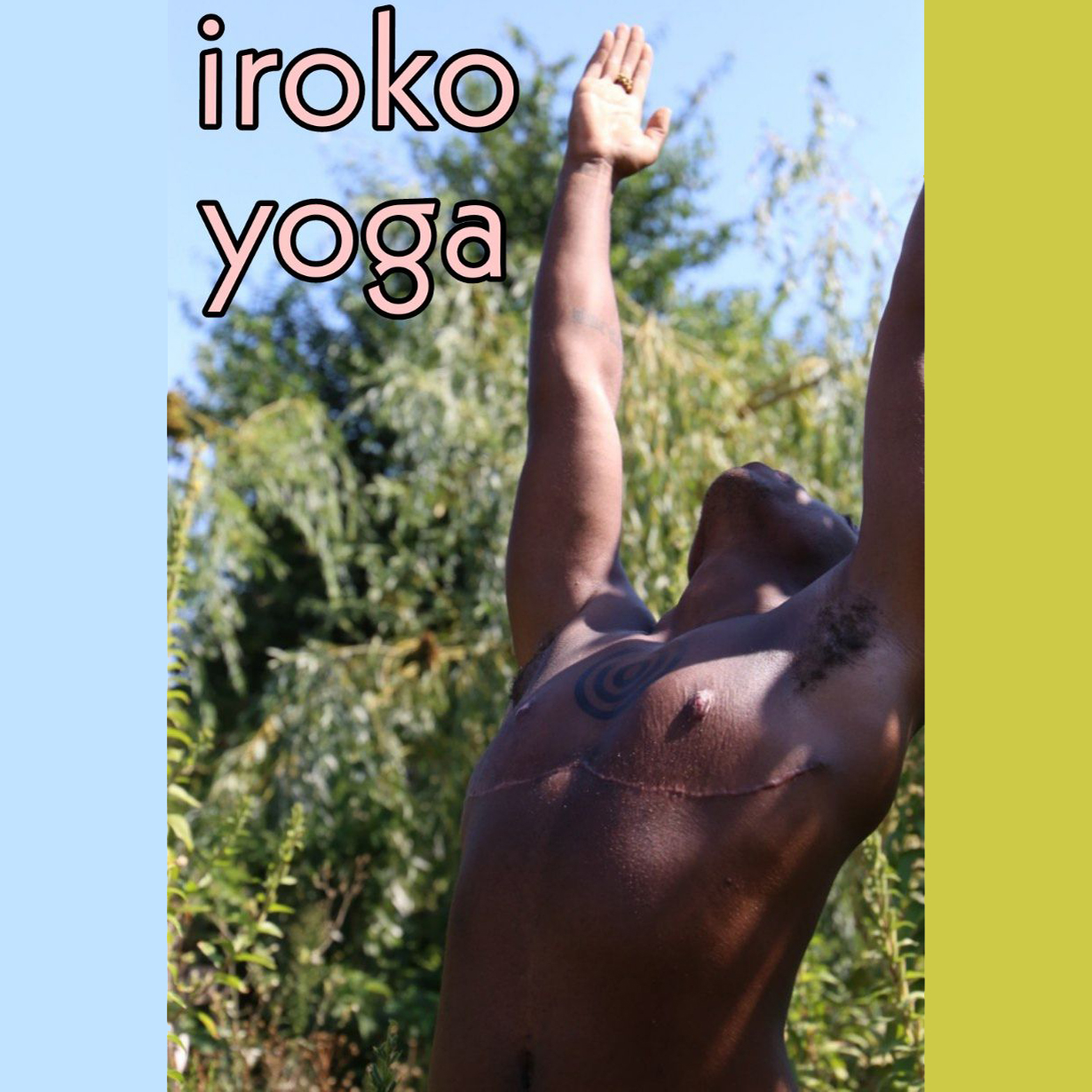 Iroko Yoga
Workshop with Daddypuss Rex (English / German)
Tuesday 22nd June, 6pm – 7:30pm (18:00 – 19:30)
Fee: 8 € / 5 € (reduced for students, apprentices, unwaged) / per session
Presence event in Viktoriapark (Kreuzberg)
Registration: info@afropolitan.berlin
+++ For BIPOC (Black, Indigenous & People of Colour) +++
Iroko Yoga centers BIPOC and Queer/Trans experiences, narratives and bodies. Founded by Daddypuss Rex (they/them), a Blaqueer, non-binary trans yoga teacher, critical race & gender educator and community organizer whose aim is to empower practitioners of all intersections and identities to fully engage with and exercise their agency on and off the mat as an act of radical self-love and as an act of community resistance. Using a trauma-aware and body inclusive approach, their goal is to decolonise the practice of yoga and to bring an embodied healing tool to marginalised communities that are overlooked and under-served by the oppressive systems that are ever-present in the (yoga) world today. Their teaching style combines elements from the Hatha Vinyasa Vedic system, restorative yoga, as well as traditional African (Kemetic) postures, movements and philosophies and their style is accessible to beginners as well as offering something a little spicier for those with an intermediate/advanced practice. Iroko Yoga serves as a means to connect people to their own bodies, to their own minds and ultimately to their own higher selves. On the path to Liberation, we'll sweat, we'll laugh, we'll find a place of healing and joy – together <3 #DecolonizeYoga
Meeting point: Corner of Kreuzbergstr./Möckernstr. (ZIP 10965) on the stairs that lead directly to Viktoriapark. (There are also entrances to the park that do not lead via the stairs, in order to clarify questions of accessibility for this meeting in the public space, please contact us in advance.)
This event will take place in English, German and possibly French spoken language.
Covid-19 Hygiene-Maßnahmen: Für Veranstaltungen in Innenräumen und sportlichen Aktivitäten im Freien muss von allen Anwesenden ein negatives Ergebnis eines tagesaktuellen Schnelltests vorliegen (innerhalb der letzten 24 Stunden). Alternativ können auch Nachweise über eine vollständige Impfung oder Genesung vorgelegt werden. Selbsttests stehen in dringenden Fällen ebenfalls zur Verfügung und können von Gästen für einen Kostenbeitrag angewendet werden. Ein Mund- & Nasenschutz muss in unseren Räumlichkeiten getragen werden, dieser darf am Platz dann abgenommen werden. Getränke und Snacks können wir derzeit nicht anbieten, ihr dürft aber eigene mitbringen. Das vollständige Hygienekonzept hängt in unseren Räumlichkeiten aus.

Covid-19 Hygiene Measures: For indoor events and sporting activities outdoor, all those present must have a recent negative rapid test  result (within the last 24 hours). Alternatively, evidence of complete vaccination or recovery can also be provided. Self-tests are also available in urgent cases and may be used by guests for a cost contribution. Mouth and nose covering must be worn on our premises, this can then be removed at the seat. We cannot offer drinks and snacks at the moment, but you may bring your own. The complete hygiene concept is posted on our premises.

*Mit der Bezeichnung "Für Angehörige der Schwarzen Community", möchten wir darauf hinweisen, dass diese Workshops und Veranstaltungen ausschließlich an Menschen gerichtet sind, die sich als Schwarz (B = Black), positionieren. Das heißt Menschen, die der afrikanischen Diaspora angehören, jene die Anti- Schwarze Rassismuserfahrungen machen und von der Mehrheitsgesellschaft als nicht-weiß gelesen werden. Um rassistisch Diskriminierten die Möglichkeit zu geben, ihre Gedanken innerhalb eines sog. "Safe Space" zu artikulieren, ohne Ausgrenzungen zu erfahren und Bevormundung einer mehrheitlich weißen Teilnehmer:innenschaft zu vermeiden, gestalten wir gewisse Kurse exklusiv.
*With the term "For members of the Black community" we would like to point out that these workshops and events are aimed exclusively at people who position themselves as Black. That means people who are part of the African diaspora, those who experience anti- Black- racism and are categorized as non-white/ Black by the white population. In order to give racially discriminated Black people an opportunity to articulate their thoughts within a "safe space", without experiencing exclusion and avoiding the paternalism of a majority of non- Black participants, we create certain spaces exclusively.
** Informationen zur Barrierefreiheit: Wir bedauern sehr, dass unsere Räumlichkeiten im Forum Brasil derzeit nicht barrierefrei zugänglich sind. Unser Hauptveranstaltungsraum hat am Eingang eine Stufe. Toilette, Waschräume und Garderobe sind ebenfalls nur über eine Schwelle und weitere Stufe erreichbar. Bei weiteren Fragen zur Barrierefreiheit nehmt gerne Kontakt mit uns auf.
** Accessibility: We regret that our premises at Forum Brasil are currently not barrier-free. Our main event room has one step at the entrance. The toilet and washrooms are also only accessible via a threshold and another step. If you have any further questions about accessibility, please do not hesitate to contact us.